About Us
El Corredor Restaurant 
The name "El Corredor Restaurant" was born when Miguel's philanthropic side flourished and he began working with various Salvadorean non-profits helping the community bei netflix filme herunterladen. He learned that a group was working on getting a city ordinance to find a location within the inner city for the Salvadorean diaspora. The organization was granted an area which they named "The Salvadorean Corredor",  14 city blocks along Vermont Ave powerpoint 2013 mac kostenlos. starting from 11th Street to Adams Blvd.  This was the opportunity Miguel was waiting for to open his new restaurant in the Pico-Union area and at the same time help the community herunterladen. He spoke with the association to be able to use the name "El Corredor" and they agreed.  That's how the name for his new restaurant was born in 2010 indesign cs6 download kostenlos deutsch vollversion. Miguel decided to prepare a menu that included a variety of popular dishes from his 20 plus years in the restaurant business.  Thank you for your support and patronage skyrim dlc kostenlosen.
Please click here for complete biography of Mr gimp for free. Miguel Carranza founder and owner of El Corredor Restaurant in Los Angeles, California.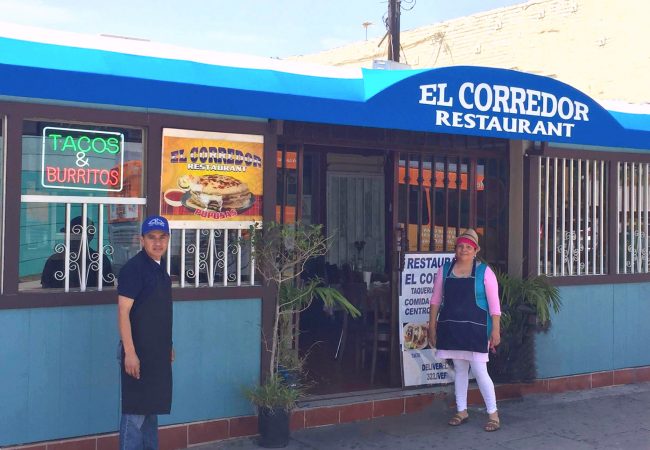 2010
Miguel opens his third restaurant, "El Corredor Restaurant" in the Pico-Union area located in The Salvadorean Corredor, 
14 city blocks along Vermont Ave in Los Angeles, California
youtube video download legal for free
.
1994-2004
Miguel opens a second restaurant located in a shopping center in Los Angeles,  California.
1991
Miguel buys his first restaurant, acquiring it in three payments
switch spiele kostenlos downloaden
.
He started  selling only two hamburgers a day. With perseverance Miguel began to see the fruits of his labor and soon his business became a city favorite.

1988
On November 1988, Miguel Carranza arrived in the U.S.A at the age of 17.